Blended learning for entrepreneurial biomedical professionals
Paul Janssen Futurelab Leiden is an international blended learning (online and on-campus) program for entrepreneurial biomedical professionals.
A new online Clinical Development course starts on 24 September 2018
Enroll now
Free course theme "Mandatory Review of Medical Research" is now live
Start course
Experience the on-campus
For four days, you will further explore question-based development in the beautiful setting of the castle and hotel Oud-Poelgeest. With a small group of maximum 30 course participants, you will reside at the castle and examine teaching cases that are based on real events. In "what really happened" sessions, invited speakers discuss the actual choices that were made during the case.
Read more
A selection of our contributors
Erik Niks
Neurologist - Pediatric neurologist
Leiden University Medical Center
Piet Hinoul
Global Head, Pre-Clinical, Clinical and Medical Affairs
J&J Ethicon
Ad Sitsen
Owner
ClinPharMed Consultancy for Drug Development
Wim Parys
Head of R&D Global Public Health
Janssen Pharmaceutica
Eline Bunnik
Assistant professor Medical Ethics and Philosophy of Medicine
Erasmus MC
Maurits Westerik
Senior Counsel
Bird & Bird
Andrea Kamage
Patent Group Leader
Johnson & Johnson
Bart Swinkels
Partner
NLO
Karin Verzijden
Food and Pharma Lawyer
Axon Lawyers
Ineke Jonker-Hoogerkamp
Consultant Regulatory Affairs and Drug Development
Eagle Pharma Consult
Kees Recourt
Investment Manager
Mibiton Foundation
Paul Stoffels
Chief scientific officer
Johnson & Johnson
Tom Huizinga
Head of the Department of Rheumatology
Leiden University Medical Centre
Marcel Kenter
Director
Paul Janssen Futurelab Leiden
Koen Andries
VP Scientific Fellow Infectious Diseases Discovery
Janssen Pharmaceutica NV
Andreas Wallnöfer
General Partner
BioMed Partners Venture Capital (former Head of Clinical Research & Exploratory Development at F. Hoffmann-La Roche Ltd.)
Justin Hay
Pharmacokinetics Assessor
Medicines and Healthcare products Regulatory Agency
André Elferink
Clinical epidemiologist
Dutch Medicines Evaluation Board
Rob Zuiker
Senior Clinical Scientist
CHDR
Barbara J. van Zwieten-Boot
Vice Chair
Medicines Evaluation Board, The Netherlands
Hans-Georg Eichler
Senior Medical Officer
European Medicines Agency
Robert Klautz
Thoracic Surgeon
Leiden University Medical Centre
Matthijs Moerland
Research Director Translational Biomarkers
CHDR
Joris Rotmans, MD, PhD
internist-nephrologist
LUMC
Janneke Meulenberg
CEO
Arthrogen
Inge de Lepeleire
Director Translational Pharmacology
MSD Europe
Koos Burggraaf
Research Director CVS & Metabolism
CHDR
Johan Garssen
Director Immunology Platform
Danone/Nutricia Research
Ingrid de Visser
Senior Clinical Scientist
CHDR
Rick Kuntz
Senior Vice President and Chief Scientific, Clinical and Regulatory Officer
Medtronic
Geert Jan Groeneveld
Research Director CNS
CHDR
Oliver Bisazza
Director Regulatory Policy
Medtronic
Saco de Visser
Head of Education and Clinical Pharmacologist
Paul Janssen Futurelab Leiden
Adam Cohen
CEO and clinical pharmacologist
Centre for Human Drug Research
Richard Shull
Head of Deal Structuring and Trading Fundamentals
Shell
Pierre Peeters
Former site head early stage development
Organon
Our approach in professional learning
We offer a unique blend of online education and on-campus training for talented biomedical scientist that have the ambition to become the future generation Chief Scientific Officers.
Excellent learning opportunities
"The cases were excellent and the manner in which they were presented provided excellent learning opportunities"
Vickas Patel, GlaxoSmithKline, Clinical Development Online graduate
Nicely set up
"I think this course is very nicely set up, with a mix of videos, explanations, examples and self-assessments"
Nicoline Treijtel, Astellas, Clinical Development Online graduate
Really instructive
"The highlights of the course were the real life examples and the follow up provided. The interviews with people that were involved in the studies were really instructive"
Georges Habineza Ndikuyeze, Janssen Research & Development, Clinical Development Online graduate
A world of knowledge
"This training opened my eyes to a whole new world of knowledge on the development of medical interventions"
Willem Birkhoff, Centre for Human Drug Research, Clinical Development Online graduate
The mix worked well
"I was impressed with the versatility of the learning environment. The mix of texts, PDFs, videos, questions and assignments worked wonderfully well!"
Erik van Beers, Skyline DX, Clinical Development Online graduate
Genuinely fascinating
"The case studies were all thought provoking, well-chosen and expertly presented to make different points. Genuinely fascinating: thanks!"
Huw Lewis, GlaxoSmithKline Clinical Development Online graduate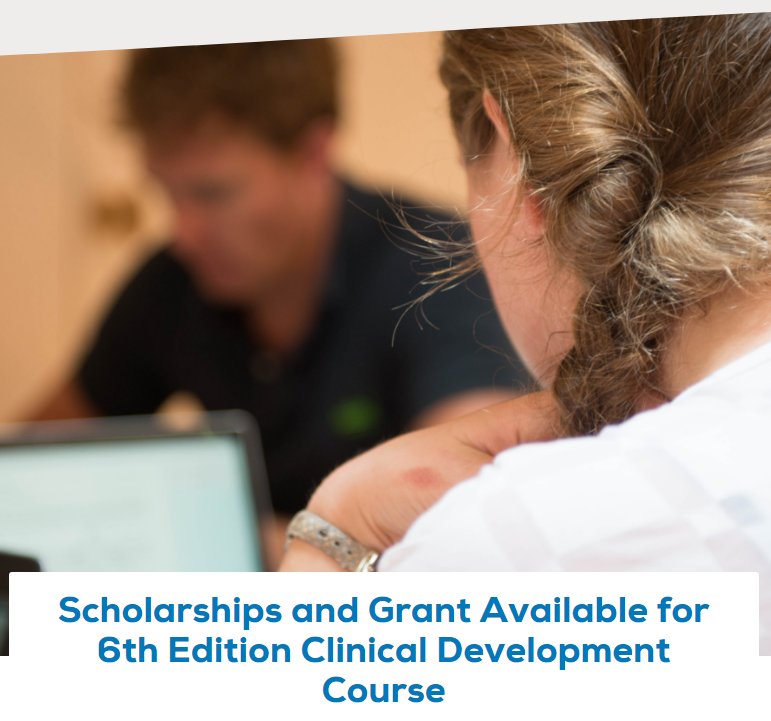 Good news! In collaboration with ZonMw, the scholarships and grant are again available for the Clinical Development course @LUMC_Leiden @umcg @UMCUtrecht @AMC_NL @UVA @VUmcAmsterdam @MaastrichtUMC @NKI_nl @ErasmusMC @radboudumc Read more: https://t.co/XcYEUpjZYN https://t.co/XcYEUpjZYN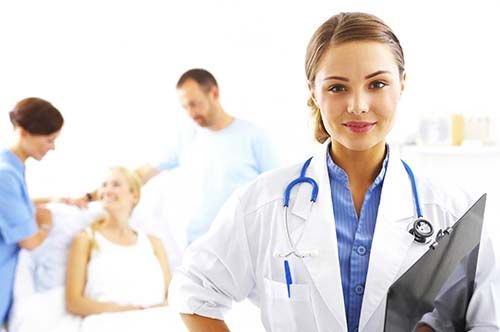 6th Edition of the online course Clinical Development is now open for registration! Start date: 24 September 2018. https://t.co/tMiAjxn01n https://t.co/tMiAjxn01n
After on-campus comes extended! Today participants meet their mentor and start writing their #clinicaltrial protocols to win the PJFL nomination letter for €500,000 @ZonMw #grant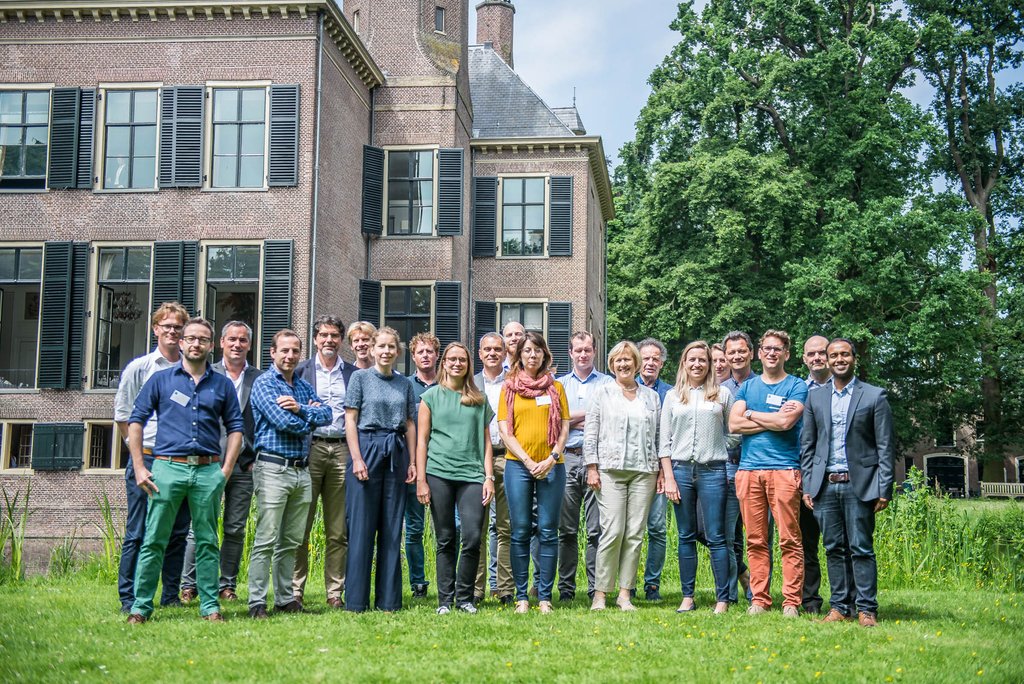 It was great to host this year's on-campus group. Thank you all for making this course a success! https://t.co/BX15OKQoZ9